See something you like? We have a wish list option!
Each item that is in stock has an Add to Wish List option on the product page.
Just select the heart icon to add the item to your personal Wish List.
You can review your wish list at any time, and when you are ready to purchase, just move the items from your wish list to your shopping cart.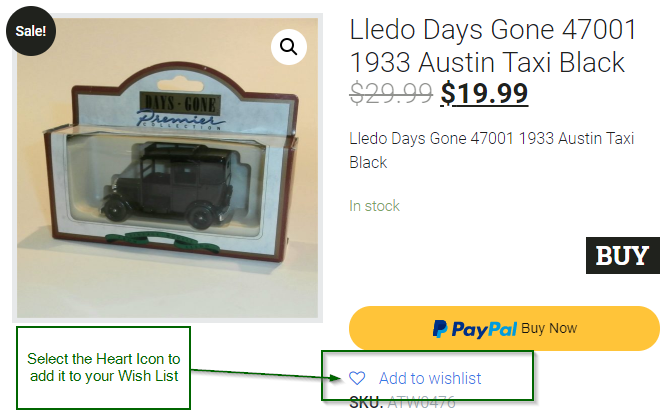 When the Heart Icon is selected, the item will appear in your Wish List page.

Enjoy your toy collecting!